About Crick Group
Welcome to Crick Group. We are the home of some of the most iconic fashion and lifestyle brands in South Africa. From humble beginnings in 2004, we have evolved from managing a single brand to a preferred partner for international fashion licensing businesses.
Our well-established internal finance, logistics and marketing departments allow us to streamline operations within the business. Our teams are committed to delivering outstanding quality service and results, that exceed expectations. We offer an environment where our employees can learn, grow, and stretch themselves to the highest level of their ability and potential. 
Our brands are much loved in the fashion retail space. We work closely with our Brand Principals and Retail Partners to maximise opportunities and market presence.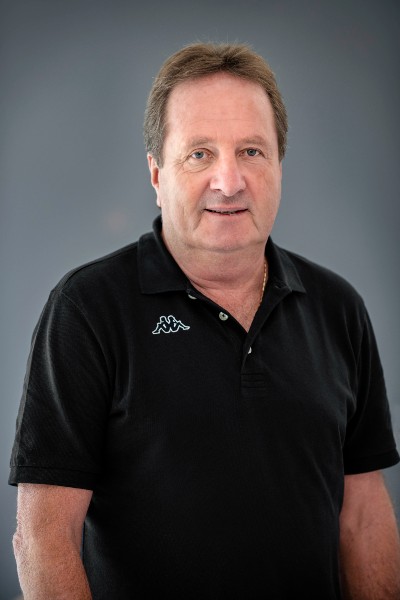 Michael Joseph (CEO)
Michael entered the clothing and footwear market in 1983 and was influential in the launch of many international clothing brands including Pepe Jeans and Roots. In 1992, Michael created & launched his own brands Canary Island & Bazzoni clothing in the South African market. This company was purchased by LA Retail Group in 1997; and Michael was recruited to head up their operations and bring his sourcing and expertise on board. 
Over this time, Michael served as a director of a leading sneaker brand in South Africa. After serving out a 5-year restraint of trade, Michael entered the market again with Crick Clothing. With his expertise in the footwear and sourcing fields, he went out to find a brand that could rival the leaders in South Africa, which is where he discovered Superga footwear. 
Michael has built up an extensive network of suppliers and sourcing houses throughout Asia, Europe, and the Americas, which continuously allows for new brands and more efficient processes to be employed under the Crick banner. Today, Michael is involved in all aspects of the business, ensuring his expertise is leveraged across all areas.
David Abramsohn (Director & Head of Superga)
David has 25 years of experience in the retail industry. Throughout this time, he has developed an extensive network of both suppliers and customers in all spheres in the apparel and footwear retail sector. 
Experience has allowed him to gain an intimate knowledge and feel of the local retail landscape and international fashion trends. He specifically has a passion for identifying the potential in a brand or product and taking it successfully to market. He has done this countless times over his career, where he has worked with numerous top brands. 
David launched Converse Apparel in South Africa as a Director at Skye Products. He then moved to New York to gain international experience, where he joined Jean Patou Perfumes and managed key accounts such as Bloomingdales, Nordstroms and Saks 5th Avenue. He returned to South Africa in 2003, when he started Crick Clothing with Michael and launched Superga in 2005.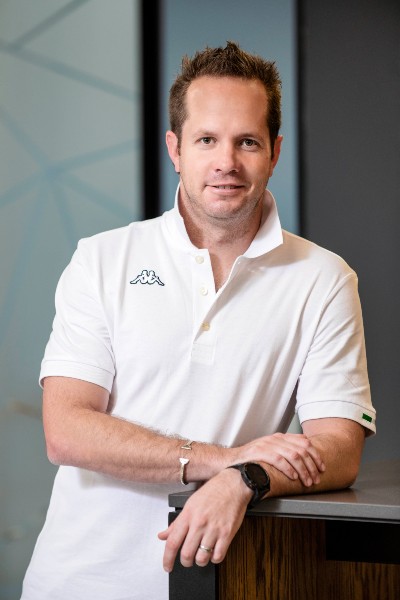 Craig Joseph (Director & CFO)
Craig studied a Bachelor of Accountancy at the University of the Witwatersrand. He went on to complete his articles at PwC, becoming a Chartered Accountant in 2008. He went on a 3-month secondment to the USA in 2009 and on his return, joined the business. 
He had a goal in mind of entering the retail market and owning the vertical chain, and so spear headed this move with the first Superga concept store opening in 2010. Under his guidance, the business structures and departments were formed including separate financial, marketing, HR, and sales teams. He implemented the SAP system to ensure solid and flexible financial reporting for further business expansion. 
Today Craig looks after the financials across all brands; heads up all aspects of retail; and oversees the Alpha Industries, Crep Protect, Sneaker King and Feiyue brands.
Ricky Joseph (Director & Head of Kappa)
Ricky studied a Bachelor of Accountancy at the University of the Witwatersrand. He went on to complete his articles at PwC, becoming a Chartered Accountant in 2011. During his time at PwC he was in the Banking division, where he was involved in audits at South Africa's top banks including Standard Bank Group, RMB and ABSA. He then immediately joined the business in 2012. 
Ricky has a passion for soccer and sport in general, making him the perfect fit for running the Kappa brand. Upon joining the business, Ricky immediately took the soccer business to new heights, including signing up many top soccer teams and dominating the amateur arena. 
More recently while still focusing on soccer, Ricky has grown the fashion side of the Kappa brand exponentially. Ricky's current portfolio includes overseeing all design, purchasing, sales, and sponsorship of the Kappa brand in its entirety, including the continuing strategic positioning of the brand.